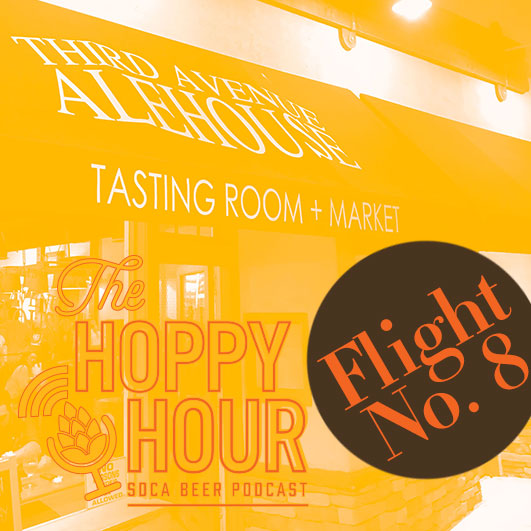 The Hoppy Hour podcast crash lands at Chula Vista's first tasting room, 3rd Avenue Alehouse. Listen as we speak to the dynamic duo behind this establishment and hear about how their business helped shape the development of the craft beer scene in downtown Chula Vista.
3rd Avenue Alehouse on Facebook
3rd Avenue Alehouse on Instagram
Today's episode also brings together two additional guests, food truck owner from Tacos el Rorro and @craftbeerenthusiast, teaching us the proper glassware to pair with our favorite craft beer.
The SDCA Flight Club takes flight once a month to visit local breweries and restaurants to craft new conversations with brewers, owners, locals, and your average craft beer fans. Sign up for our mailing list to find out where we'll be next SDCAFLIGHTCLUB.COM.